The Artistry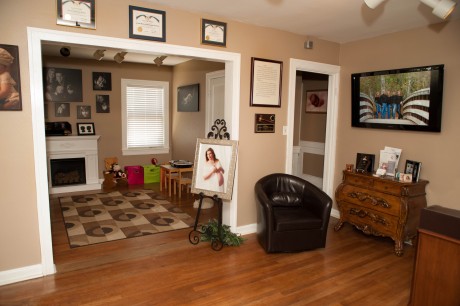 Thomas Bruce Studio exemplifies fine portraiture. Whether you're photographed in the studio or in an environmental location such as the beach, a park, or your own home, you are participating in an experience that will create a work of art you and your family will treasure for years to come.
Studio sessions are booked with plenty of time allowed to pay attention to details. This is not "fast-food" photography; appointment times do not overlap, and every effort is made for your comfort and convenience. Relax and enjoy "the Experience".
Portraits created on location outside the studio introduce an exciting element to your session. While client schedules are certainly a consideration, the time of day and lighting conditions are most important to produce the highest quality images. The surrounding environment is incorporated to create your fine art portrait.
Clothing harmony is a very important element in fine portraiture. A design consultation is required before every portrait session so that we can discuss your needs and expectations and review our recommendations. Attention to detail is what makes a difference.
Thank you for your consideration; we look forward to working with you. And we appreciate you choosing us to be your portrait studio.